New social media platforms are coming out all the time.  It helps if you understand which platform is best for you to reach your audience, but how do you make social media outreach less of a chore?
When Writers Struggle with Social Media Commitment Issues
by Edie Melson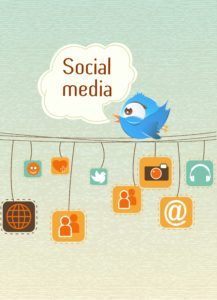 We all know it's important for writers to have a solid presence online.
But many of us struggle with Social Media commitment issues. We have good intentions, but our follow-through may be less than stellar.
So today I'd like to share some tips to help you stay on track.
Stay Committed to Social Media
Set Reasonable Expectations.I think this is the most important piece of advice I can give you. When I first started blogging, I wanted to excel at it. So my inclination was to set the bar high, posting at least five times a week. But the more I thought about it, the more I realized I might not be able to keep up. So instead I started slow, posting once a week, and only adding more days to my schedule when I knew I could handle it. It has been the smartest thing I've ever done. I've managed all my social media this way, and I believe it's the one thing that has contributed the most to my success.
Read the full post at The Write Conversation