This isn't about getting a contract or a million Amazon followers, but how to express your "real" self through your writing. Finding your unique voice and staying true to it. I really enjoyed reading it and I hope you do too.
Becoming a "Real" Writer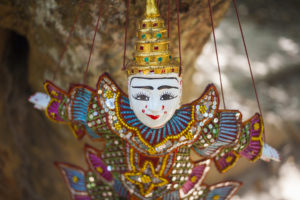 I love to go hear other authors speak. What a kick that Pulitzer Prize winner Elizabeth Strout sounds like my favorite quirky aunt, or that bestselling author Margot Livesey's lush prose begins with characters who, like mine, nod and shrug their way through her first drafts.
I've walked away from dozens of such interactions thinking, "She was just so real."
Now, isn't that a funny thing to say about someone who makes things up for a living?
Or perhaps writing engaging fiction is one of the most emotionally truthful pursuits in which we will ever engage. A novelist can spend years crafting a story that will illustrate an emotional truth. Why? Because the point she is making is vital to her worldview. That's pretty darned personal—it's laid bare.
Fear of such exposure is why reaching for emotional honesty can be a significant source of writer's block. Accomplished writers grow in authenticity the same way we all must: one step at a time.
Read the full post at Writers In The Storm!