Quick links, bringing you great articles on writing from all over the web.
I don't know how someone who has such a busy life that there is no extra time can also have such a boring life! One of the reasons I am bad at social media is I don't like my pictures and I have no idea what to say to keep up my end of the deal.  Thank goodness Bookworks has this post from Frances Caballo Social Media Expert that will get me started. Hopefully, it has some good info for you too! What is your best content tips?

~ * ~
Social Media Content Tips for Authors – What to Post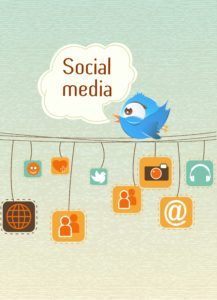 by Frances Caballo Social Media Expert
Many people are confused about what they should say in their social media posts. Figuring out successful social media content strategies can be challenging and there is no one-size-fits-all.
Authors often ask me, "If I can't always post about my own books, what am I supposed to say?" 
You may remember the 80/20 rule: 80 percent of the time, you promote your colleagues, other writers, and great posts, and 10 percent of the time, you can promote your books, readings, and awards.
If you're still feeling confused about how to best present the information you've curated, don't worry. Just keep reading and you'll learn how to write the best social media updates.
The Freedom of Just 140 Characters
Read the full post on  Bookworks!