Quick links, bringing you great articles on writing from all over the web.
Time for some tough love from James Scott Bell at the Kill Zone. He explains why getting some rejection is a good thing for authors to experience.

~ * ~
Get Some Rejection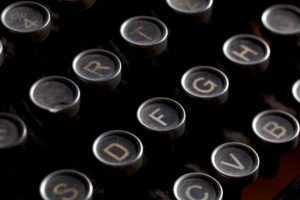 The other day I watched an old MGM movie, The Last Time I Saw Paris (1954). It stars Elizabeth Taylor at her most gorgeous and Van Johnson at his most likable. Van plays a GI in Paris on VE Day. He gets kissed in the crowd by Liz, which is not something a GI would ever forget. When he sees her later at a party, he makes a beeline for her. Soon they are in love. Then married.
Van had been a wartime correspondent for Stars and Stripes, and lands a job in the Paris office of a wire service. But what he really wants to be is a novelist. He works diligently on his first novel, and finally sends it out.
It's rejected at several houses. Van is naturally disappointed, but Liz talks him up, tells him to keep trying.
So Van spends the next couple of years writing his heart out. When he finishes the new manuscript he has Liz read it. As he looks on anxiously, Liz puts down the final page and gazes into Van's eyes. "It's even more beautiful than the last one," she says.
Huzzah! He sends it out.
Rejected and rejected and rejected!
Read the full post on Kill Zone!