Quick links, bringing you great articles on writing from all over the web.
Here are some good pointers from author Duncan M. Hamilton for writers who are thinking of becoming self-published. Head on over to Fantasy Faction for the full post.

~ * ~
10 Tips for Self-Published Authors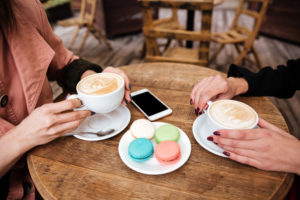 by Duncan M. Hamilton
In publishing there are outliers who release a book straight to the top of the charts, but they are few and far between. Happily, you don't need this to happen to be able to make a full time living from writing—the slow build to a solid platform is equally viable, albeit longer in the making. With that in mind, I've put together ten pointers that I hope will help anyone considering going down the self-pub route avoid some of the pitfalls and hard lessons waiting along the way.
1. Writers' Cafe on the KBoards Forum
Every day for me starts with a few minutes there. It has a vast amount of information relating to pretty much everything you could encounter as a writer. It's up to date, with discussions on new developments in the industry usually starting up within minutes of the announcement being made. There's also ongoing discussion on what marketing methods are working, and those that aren't. As always, you'll need to exercise personal judgement in separating the wheat from the chaff, but this will become easier with a little time spent reading up. There are some very experienced and successful writers hanging out there, and more often than not they are very generous with their advice and in sharing their knowledge.
Save
Save
Save
Save
Save
Save
Save
Save
Save
Save
Save
Save
Save
Save
Save
Save
Save
Save
Save