Quick links, bringing you great articles on writing from all over the web.
For all you indie authors out there or even traditional authors who are curious, The Self-Publishing Advice Center has a great article/podcast on what you should think about when you decide to go KDP exclusive with Amazon or Go Wide.

~ * ~
Fringe Highlight: Should Indie Authors Go KDP Exclusive or Go Wide?
By Jay Artale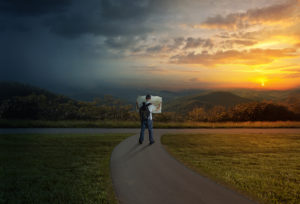 As part of our new #AskALLi weekly podcast we're releasing popular Indie Author Fringe speaker session highlights as podcasts. This means you can catch up on sessions you may have missed, and listen to them on-the-go or in your car. We are also publishing transcripts for those who prefer to read rather than listen.
This week, we're showcasing the session between Pippa DaCosta and Susan Kaye Quinn. If you're wondering about the pros and cons of being exclusive with KDP or going wide with as many retailers as possible, our show hosts will explain which model works best in different book distribution scenarios.
Susan is exclusively KDP, and Pippa makes her books available in as many outlets as possible and they deliver insights and experience from both ends of the spectrum.
Pippa DaCosta @pippadacosta is a hybrid author. Before securing a traditional publisher, she published the Veil Series (a x5 book urban fantasy series) independently in 2014. She has also published two science fiction books, with more planned for 2016. Pippa is traditionally published with Bloomsbury and Random House Germany. Her work has been featured in the Galaxy Chronicles anthology, part of the Future Chronicles series. Pippa continues to independently and traditionally publish her work.
Susan Kaye Quinn @susankayequinn is a rocket scientist turned speculative fiction author. She writes young adult science fiction, with side trips into adult future-noir and sweet royal romance. Her bestselling novels and short stories have been optioned for Virtual Reality, translated into German, and featured in several anthologies.
Read the full post on The Self-Publishing Advice Center

Save
Save
Save
Save
Save
Save
Save
Save
Save
Save
Save
Save
Save
Save
Save
Save
Save
Save
Save
Save
Save
Save
Save
Save
Save
Save
Save
Save
Save
Save
Save
Save
Save
Save
Save
Save
Save
Save
Save