Quick links, bringing you great articles on writing from all over the web.
Have you tried using Kindle Scout for one of your titles? What did you think? I love it as a reader. (Because we all know I haven't finished anything yet.) If you haven't heard of Kindle Scout, or you wanted to learn more Debbie Burke from Kill Zone has an excellent article on the process. Check it out!

~ * ~
KINDLE SCOUT –STEP INSIDE FOR A TOUR
By Debbie Burke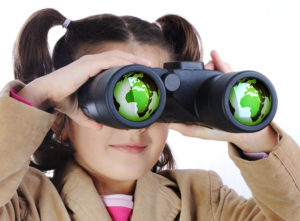 Kindle Scout is Amazon's innovative program where readers "scout" for new books and vote for ones they believe should be published. Back in April, I covered the basics of Scout for TKZ. Since then, I submitted my thriller Instrument of the Devil and went through my own 30-day campaign. Today, let's open the Scout door and take a tour inside.
SUBMISSION PROCESS:
To submit to Scout, Amazon requires a cover (at author's expense), a complete, never-before-published, edited manuscript of 50+K words, a 45-character one-liner (logline), a 500-character book description, author bio, and a thank-you note to readers who nominated the book (more on this later).
After Scout accepts the submission, they select the dates for the 30-day campaign, and provide a link that shows the preview exactly as it will appear on the Scout site. The first 25 or so pages of the book are excerpted as a sample for readers to vote on.
Save
Save
Save
Save
Save
Save
Save
Save
Save
Save
Save
Save
Save
Save
Save
Save