Quick links, bringing you great articles on writing from all over the web.
One of the ways to boost your success as an indie writer these days is to write a series.  But not every character has the strength or depth to carry a series. James Scott Bell at Kill Zone wrote a great list on what makes a character right for a series. What would you add?

~ * ~
The Ingredients of a Great Series Character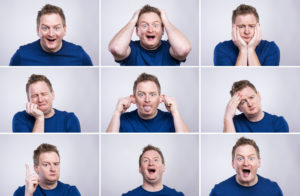 Many pulp writers of old made good bank with a hit series character.
Edgar Rice Burroughs created Tarzan.
Erle Stanley Gardner gave us Perry Mason.
Dashiell Hammett penned the Continental Op.
The ladies were represented as well. An obvious pen name "Lars Anderson" wrote a series featuring college-educated Ellen Patrick, who fought corruption in 1930s Los Angeles as "the Domino Lady." The pulp magazine she appeared in was Saucy Romantic Adventures, and wouldn't you like to have a few original copies of that?
Sherlock Holmes is perhaps the most famous example of the hit series character. So popular was Holmes that his creator, Sir Arthur Conan Doyle, couldn't get out from under him. At one point Doyle killed off his detective, but the public demanded he be brought back. His resurrection was by way of the novel The Hound of the Baskervilles. When it was first published in The Strand magazine, the circulation of that periodical went up by about thirty thousand.
In other words, Doyle, though feeling a bit trapped, took that feeling all the way to the bank.
What Makes a Great Series Character?
Read the full post on Kill Zone.

Save
Save
Save
Save
Save
Save
Save
Save
Save
Save
Save
Save
Save
Save
Save
Save
Save
Save
Save
Save
Save
Save
Save
Save
Save
Save