Quick links, bringing you great articles on writing from all over the web.
~ * ~
KU Scammers on Amazon – What's Going On?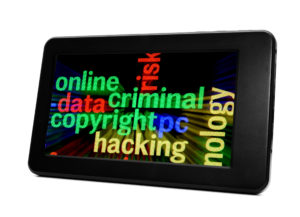 This is extremely long and probably only of interest to indie authors, but it does impact readers who shop Amazon, so I'm putting it here for anyone.
Not many readers (who aren't also authors) know any details about this, though readers sure are noticing the impacts of the scams. I see threads or posts all over the place about the difficulty readers are having with simply browsing on Amazon to find their next good read.
Discoverability is an author's word when it comes to books…it's the holy grail of the indie. If you say it in the tones of a voice-over in a serious movie, you can almost hear the slight echo: What is the secret of the grail (discoverability)?
Now, it is also a reader problem. The scammers have made finding books too difficult. Readers are going back to older methods for finding books or even worse, simply writing off any new author out of hand unless the recommendation comes from an actual person on Goodreads or forum or the like.
For those who don't know, to be in KU, a book can't be available at any other vendor. Amazon exclusive. The bonus is that it gets slightly better visibility simply because it can be a "recommendation" to KU browsers. Books not in KU are often not shown to them unless they are bigger names.
On to the issue of the scammers and what's really going on…
KU pays authors based on a communal pot. It is not based on the price of the book. The amount KU subscribers pay is then divided between all authors based on how many of their pages were read by users.
So, it's a pie. Some get a bigger slice, some a smaller, but the pie is finite and must be shared. So, if scammers take out of that pie, it comes directly out of the pockets of the others. That's important.
KU 2.0 (which is what we're in now) pays by the page. Not pages in books, but pages reader reads.
Read the full post on Ann Christy
~ * ~
If you liked this article, please share. If you have suggestions for further articles, articles you would like to submit, or just general comments, please contact me at paula@publetariat.com or leave a message below.