Quick links, bringing you great articles on writing from all over the web.
Sometimes it feels like a no win situation. People can't find you because you don't have any sales but you can't make sales until people find you. Getting that initial lift is hard for a new author. Thankfully Frank McKinley from Postive Writer has some great basic tips on how to do the best you can to find your initial audience.

~ * ~
How to Sell Thousands of Books When You Don't Have an Audience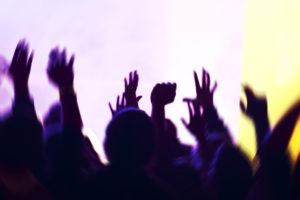 Do you have a book inside you that needs to be shared with the world?
I know how you feel. You should write it and sell it, even if you don't have an audience yet…
But I'm an Unknown Author
I started writing books 4 years ago.
It all started with a series of leadership articles I wrote for my client to give to his customers. As he read them, he told me time and again, "You need to make this into a book!"
I said, "You know. That's a great idea!"
After the third time he told me, I knew he meant it.
Isn't the Market Saturated?
The last time I checked there are almost 70 million books on Amazon.
That's enough to make you wonder whether anyone at all will see your book.
Sure, there's a lot of garbage uploaded to Amazon every day. After you read this, you won't be one of those authors who set themselves up to fail.
Trust me, there is always room for good books. People are still buying them, reading them, and raving about them.
Are you ready to join the club of bestselling authors?
Get your marketing hat on and let's get started!
Read the full post on Postive Writer.

Save
Save
Save
Save
Save
Save
Save
Save
Save
Save
Save
Save
Save
Save
Save
Save
Save
Save
Save
Save
Save
Save
Save
Save
Save
Save
Save
Save
Save
Save
Save
Save
Save
Save
Save
Save
Save
Save
Save
Save
Save
Save
Save
Save
Save
Save
Save