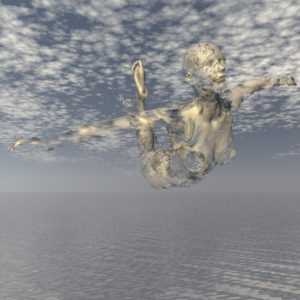 Do you lucid dream or have a dream journal? I have always had an interesting dream life and have solved problems in my sleep, but I don't think I can actually have a lucid dream. But if you can remember your dreams, make sure you take note, for they are surely telling you something you need to hear.  If you wake up and can remember what you were dreaming about it is helpful to write it down immediately. Google has plenty of tips on how to remember your dreams better.
The reason why I brought this up is that I had a very interesting dream. The heat wave in SoCal isn't as bad and I actually managed to catch up on some lost sleep. But when the alarm went off for work, I remembered my dream that I was in. The dream took place in a very science fiction type setting of which I was part of the supportive cast. My role was to write everything down. That was very important. It did not matter if I had to use crayons, pencils, anything. I was so focused and obsessed with this need to write down what was happening. This was conveyed over and over again.
Most messages in our dreams are not quite this obvious, but who am I to argue. First thing I did (after having some coffee) was write the story down. I like it and I think it has potential. So now I have my next writing project, and obviously my subconscious thinks I need to write more.
How about you? Have you had any inspirations from your dreams?
Have a great day.
Paula
Save