Quick links, bringing you great articles on writing from all over the web.
We are all in this together as author and writers, so this post from Angela Ackerman at Writer's Helping Writers hits the spot with how we can help each other with the hardest task of all. Marketing.

~ * ~
Six Smart Ways Indie Authors Can Collaborate When Marketing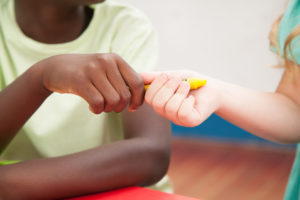 by Angela Ackerman
The control and freedom indie authors have can be a big asset when it comes to marketing. The problem is time. Shouldering the weight of writing, editing, researching, publishing, marketing, and promoting alone can be exhausting, especially knowing our industry is growing more crowded and competitive by the day.
There's a silver lining here, though: Indies are business people (let's face it, you have to be to make it in our world) who know the value of collaboration. After all, working together means spreading out the marketing load, sharing audiences, and leveraging everyone's platform and connections.
Finding other authors to collaborate with might take some time, but it's worth it. Look for authors who 1) write books very similar to your own 2) have a good work ethic 3) believe in give and take, and 4) have a platform and the trust of their readers (influence).
Built your crew? Awesome! Here's six ways to collaborate.
Swap Valuable Links
Save
Save
Save
Save
Save
Save
Save
Save
Save
Save
Save
Save
Save
Save
Save
Save
Save
Save
Save
Save