Quick links, bringing you great articles on writing from all over the web.
Your book blurb is one of the best tools you have in marketing your book. You have gotten the potential reader interested enough to come look a little more at your title. This is where you can make a big impact on sales. While Rosalind James is writing specifically about Romance blurbs, the tips she provides at Romance University works for everyone. Also, as someone that prepares an ebook newsletter please please please start your blurb with a two to three sentence paragraph the captures the essence of your book. Then go deeper. Not only are you helping people like me who want to present your book in the best light possible, but you also give a good description for people who like your story to tell their friends. It puts you in control of your marketing message!

~ * ~
How to Write a (Romance) Blurb by Rosalind James
by Rosalind James
Welcome Rosalind James in her first blog post for RU – and it's a doozy! =)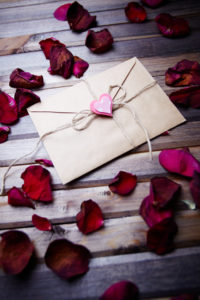 As some folks know, I spent my misguided youth—all right, all right, my misguided middle age—as a copywriter. Which means that writing blurbs for my books was a piece of cake, right?
Wrong. I had to learn how to do it, because writing one type of copy isn't the same as writing another. But maybe it was a little easier and less scary to learn. So, OK, here are my tips for Writing Your Kickass Romance Blurb.
Look at other blurbs. (You thought this was going to be some technical post, huh?) I learned to do it by going to the library and pulling down books in my genre from the paperback rack. Somehow, it was much easier to spot trends and pick out blurbs I liked from physical books. I read and took notes for an hour. I noticed what I hated as well as what I liked. Which blurbs made ME want to read the book? Because I write the kinds of books that I like to read. After I did my research, I came home, and . . .
Read the full post on Romance University