Quick links, bringing you great articles on writing from all over the web.
For those of you trying to get some extra writing jobs here is a great post by Nicole Dieker at The Write Life that will help you up your game!

~ * ~
The 3 Biggest Pitch Mistakes This Editor Sees Every Day
The Write Life wants to help you get better at pitching! We've compiled our best tips into a simple, printable checklist for you to use time and time again. Best of all? It's free. Click here to grab your freelance writer's pitch checklist.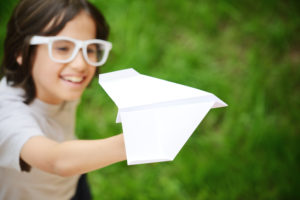 As an editor, I read a lot of pitches.
Some of them are really easy to say yes to — they're the pitches that outline a strong, clear narrative with a takeaway for the reader. Other pitches are easy to say no to — they're either poorly written, irrelevant to the publication or (as is often the case), both.
It's the ones in between that are hard.
Every day I see writers pitch ideas or topics that could be great stories if they'd done a little more work or written a slightly better pitch. Sometimes I ask them to rework their pitch.
Sometimes I take a chance and hope there's a good story in there. But often, I say no. After all, I have plenty of better pitches in my inbox.
If you're a writer who's sending out pitches but not getting a lot of assignments, maybe you're writing those in-between types of pitches — the kind that could be really good with a little improvement.
Here are three of the most common pitch mistakes I see every day, along with how to fix them.
Read the full post on The Write Life!

Save
Save
Save
Save
Save
Save
Save
Save
Save
Save
Save
Save
Save
Save
Save
Save
Save
Save
Save
Save
Save
Save
Save
Save
Save
Save
Save
Save
Save
Save
Save
Save
Save
Save
Save
Save
Save
Save
Save
Save
Save
Save
Save
Save
Save
Save
Save
Save
Save
Save
Save
Save
Save
Save
Save
Save