Quick links, bringing you great articles on writing from all over the web.
Congratulations to Anne R. Allen for the awards given to her blog. We know she totally deserves the praise. Especially for articles like this. There are so many scammy people out there, I do so worry about new writers being taken by them. So caveat emptor – buyer beware and become knowlegable with this great post.

~ * ~
Don't Fall Prey to Publishing Scams: 7 New Writer Mistakes to Avoid
by Anne R. Allen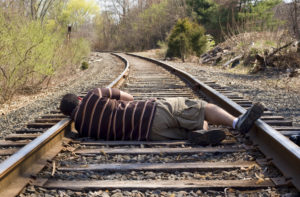 We all make mistakes. It's how people learn. But some new writer mistakes can end a writing career before it starts. They play into the hands of the predators who make money off the delusions of newbie writers.
Ruth and I are long-time industry veterans, and as we say "we made the mistakes, so you don't have to." We were jazzed when two organizations honored us for our work this week.
Author Marketing Services named us one of the "50 Kickass Resources for Indie Authors."
And the site "10 Greatest" put  us on their list of "Top Writing Blogs"
So here are some of the new writer mistakes we want to help writers avoid.
1) Writing-in-a-Garret Syndrome
It seems half the people I meet are "working on a book." I met one at the supermarket this week. He wanted to tell me about struggling with his opus—at great length. I tried to be polite, but as my bourbon-caramel gelato began to melt, I suggested he join the Nightwriters in San Luis Obispo—an excellent group for writers at all levels. (And you still have time to enter their annual writing contest, The Golden Quill Awards. More info in Opportunity Alerts.)
"Oh no," supermarket man said. "I'll never show my book to anybody. They might steal my ideas. They can read it when it's published."
Read the full post on Anne R. Allen

Save
Save
Save
Save
Save
Save
Save
Save
Save
Save
Save
Save
Save
Save
Save
Save
Save
Save
Save
Save
Save
Save
Save
Save
Save
Save
Save
Save
Save
Save
Save
Save
Save
Save
Save
Save
Save
Save
Save
Save
Save
Save