Quick links, bringing you great articles on writing from all over the web.
My problem is I usually have more ideas than I can deal with but if you find yourself struggling to come up with a plot to write Liz Massey at Write to Done has got you covered.

~ * ~
How To Generate Fresh Story Ideas And Approaches
by Liz Massey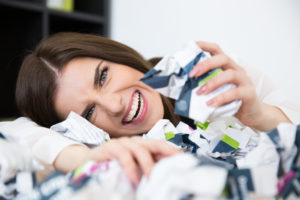 If you've written nonfiction for any length of time, particularly if you write in a specialized "niche,"it's possible to reach a point when you feel as if you've run out of fresh ideas. You've done all the seasonal stories, covered all the breaking developments in your field—and the ideas for your next feature just aren't coming. You've reached what we in the industry politely refer to as a "dry spell," although when you're in one, it more often feels like you've crash-landed in the desert.
However, it's possible to transform this sandy expanse into an oasis. Reframing what you consider good story sources and how you approach topics you cover frequently can add zest and vigor to your writing and increase editor, and reader, interest.
Fresh sources of story ideas
Part of the reason many writers get stuck is that they tend to look in the same old places to drum up new story ideas. Looking in unexpected, even counter-intuitive, places for inspiration can break free new insights that can lead to intriguing story concepts.
Places to look for new ideas can include…
Read the full post on Write to Done.
Save
Save
Save
Save
Save
Save
Save
Save
Save
Save
Save
Save
Save
Save
Save
Save
Save
Save
Save
Save
Save
Save
Save
Save
Save
Save
Save
Save
Save
Save
Save
Save
Save
Save