Quick links, bringing you great articles on writing from all over the web.
With only being allowed 140 characters, many writers put their social energy into other areas than Twitter. But Twitter can be a great way to meet other writers, find out great resources, and yes – even sell books.  At BooksGoSocial Book Marketing Blog, Laurence O'Bryan goes into great detail on how to use Twitter and what tools are available to help manage your Twitter accounts.
~ * ~
Twitter For Writers – More Proof That It Works – Updated
Laurence O'Bryan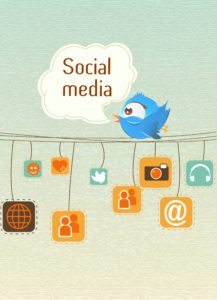 Twitter has hundreds of millions of  daily users worldwide. It is both a way to engage one to one with people and a way to broadcast information. Writers use it every day for both. Search for #amwriting on Twitter and you will see some of the activity writers are engaging in on Twitter. Some of it is broadcasting. Some of it is looking for engagement.
If you use it consistently you will get noticed. It's not a magic wand, but it does reach readers.
Twitter sells books too. On this page you will see actual Tweets from real people who have bought books because of Tweets, and a table showing thousands of people going to book pages on Amazon as a result of book promotion Tweets, all tracked by an independent hit tracking service. You can also see other comments at the bottom of this post from people whose books sold more because they were Tweeted about.
There's a lot of misinformation around about the value of Twitter for writers. Much of it is written by writers who struggle with how to use Twitter effectively. Often it's assumed that one or two Tweets to your followers is enough and that if that approach fails, it's because Twitter isn't effective at selling books. That adage about workmen blaming their tools comes to mind.
~ * ~
If you liked this article, please share. If you have suggestions for further articles, articles you would like to submit, or just general comments, please contact me at paula@publetariat.com or leave a message below.