Quick links, bringing you great articles on writing from all over the web.
More marketing tips today, dealing with one of the largest social media platforms out there – Facebook. Penny Sansevieri, guest posting on Writers In The Storm, gives us some excellent tips on how to turn up the volume on your Facebook marketing.

~ * ~
Secrets to Turning Your Facebook Page into an Epic Marketing Tool
Penny Sansevieri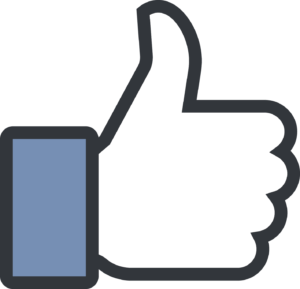 May 9th, 2016
According to a recent New York Times article, users spend an average of fifty minutes on Facebook. Fifty minutes! And though this number includes Instagram and the Facebook Messenger app, you can bet that the lion's share is still spent  on their main platform.  Now more than ever it's really important to turn your Facebook Page into something that isn't just getting you likes, but making you sales as well.
I don't know about you but I sort of have a love/hate relationship with Facebook, when it works it works well but when it doesn't work, well… crickets. The challenge is that Facebook is always changing and as it does, our strategies need to change as well. Whether you have a strong Facebook page, or want to try and up your engagement on an existing page let's have a look at some of the new and exciting features Facebook offers.
Facebook Livestreaming
In the past few months many of you have probably seen the little icon for the new Facebook Live, which gives you the opportunity to do livestreaming video right onto your Facebook page. To start a livestream, open up the status bar as though you were going to write a new post and click the little head with the circles around it. This will push you into a cue to start your livestreaming. You will then be prompted to name your video feed and choose your audience, meaning you can choose to Livestream to everyone, or just selected followers. Once you do that, you'll click the button to go Live and voila, you are now broadcasting to your Facebook audience.  Also important to note, you can save the video if you decide you want to share it later – so perhaps add it to your YouTube channel, etc.
~ * ~
If you liked this article, please share. If you have suggestions for further articles, articles you would like to submit, or just general comments, please contact me at paula@publetariat.com or leave a message below.