Quick links, bringing you great articles on writing from all over the web.
Some books are very easy to put into a genre – like The Big Sleep (Philip Marlowe #1) by Raymond Chandler, 2001: A Space Odyssey by Arthur C. Clarke, or The Notebook (The Notebook #1) by Nicholas Sparks. Others not so much. Lines are becoming more blurry as authors try and find where they fit the best and to be honest where they can get the most exposure. Take the Twilight Saga by Stephenie Meyer which can be classified as romance, fantasy, and for some of us, comedy.  (Sorry!) Joanna Penn shares her wisdom with us and gives us 5 tips to deal with cross genre.  So head on over to The Creative Penn and let us know your thoughts on genre.

~ * ~
The Joy Of Genre Mashing: 5 Tips For Writing Cross Genre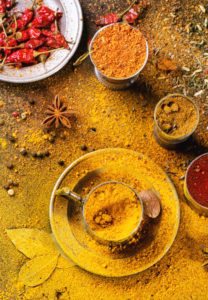 Genre is a difficult word as many authors resist being 'put in a box.' But the reality is that, when you self-publish, you have to choose three categories for your book. And if you want a traditional publisher, they will have to put you somewhere too.
So I tend to think of genre as category these days. The problem is … which do you choose!
As J.F.Penn, I write across the boundaries of supernatural thriller, action adventure, dark fantasy, and crime with an edge of horror. When I first started out writing fiction in Australia, I met Alan Baxter, because he writes books that I enjoy with similar cross-genre themes. In today's article, Alan explains how we can make the most of writing genre-mashing.
I am unashamedly a genre writer. But I find it hard to answer when people ask what genre.
Generally, I tend to write speculative fiction, which is the umbrella term for science fiction, fantasy and horror. Most of my stuff is dark urban fantasy and horror. But it's rarely only those things. I include a lot more than just SFF tropes in my stories. I'm a huge fan of crime, noir, mystery, thrillers – in all honesty, I've never met a genre I didn't like.
I've written a weird western ghost story, a novella that turns sweltering Sydney into a noir landscape where supernatural beings are dealing with mental illness, a historical pirate yarn with a cosmic horror threat looming over the world. My novels are paced like thrillers, dive through realms of crime and mystery, but are thick with magic and monsters and mayhem. And often a lot of martial arts, as I'm a martial arts instructor too and that's the only other thing I've been doing as long as I've been a writer.
So how do we genre-mash without our stories becoming a mess? Here are 5 tips that I like to keep in mind:
Read the full post on

~ * ~
If you liked this article, please share. If you have suggestions for further articles, articles you would like to submit, or just general comments, please contact me at paula@publetariat.com or leave a message below.