In The News – Articles Of Interest For Authors
Over at CNET, Stephen Shankland asks why we can't make eBooks more like webpages, with all the glories functionality that technology provides.  I actually love creating customized eBooks for people. Because of my background as a software engineer, I can often do little extra's such as drop caps and still make the eBook work in all the different readers. I don't take on eBook work anymore because I can't compete with overseas pricing.
That is why we can't use all the technology of the web in our ebooks. Cost. You would need to have two very different versions of the eBook created. One with all the bells and whistles that a webpage can provide and that would work in your Fires, and Ipads. The other version would be the simplified "traditional" one for people who just want to read a book and for eReaders that don't support such technology. Most people aren't willing to pay for both version. What are your thoughts on why we haven't moved farther?

~ * ~
E-books, why so old-fashioned? Here's a Web wakeup call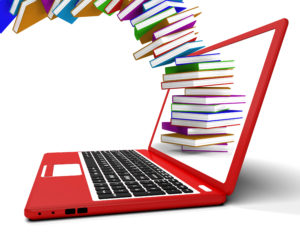 Groups that advance Web and e-book technology want to join forces. That could make e-books livelier, richer and easier to read online.
May 10, 2016
For all the supposed disruption that e-books brought to the publishing industry, the digital versions look still look an awful lot like the paper ones you could have bought a century ago.
Nighttime orange text to avoid sleep disturbance is nice, but digital text on a tablet is basically the same as ink text on paper. Comic books and graphic novels go a bit farther. Still, most e-books fall far short of the creativity shown in paper with the "Little Lamb" finger puppet book or Maurice Sendak's "Mommy?" pop-up book.
E-books could become much more dynamic and interactive, though. That's because two groups — the World Wide Web Consortium (W3C) and the International Digital Publishing Forum (IDPF) — are trying to join forces. The first advances and standardizes the technology underpinning the Web; the second the Epub format used to package e-books. In a statement Tuesday, Web creator and W3C leader Tim Berners-Lee said the planned merger would "create a rich media environment for digital publishing."
The current Epub 3.0 standard already uses Web technologies, but e-books remain a separate domain from the Web. The new Portable Web Publications effort would erase the distinction. That would make it easier to publish a single Web document that's conveniently separated into multiple chapters, lets you flip from page to page, and better handles math formulas in textbooks.
But the more exciting opportunities would be encouraging authors to draw on the Web's power: enlivening books with video, audio and photos; enriching them with links to outside sources like footnotes on steroids; and even adding running software like the dynamic illustrations in Mike Bostock's guide to visualizing various computer algorithms.
Read the full post on CNET

~ * ~
If you liked this article, please share. If you have suggestions for further articles, articles you would like to submit, or just general comments, please contact me at paula@publetariat.com or leave a message below.