This is about the time when my new years resolutions on writing start to get pushed aside. So in the spirit of trying to last a little longer I present you with this article from Lifehack. Author Antonio Tooley shares seven steps to help you become a lean mean writing machine! Care to share your writing goals for this year in the comments?

~ * ~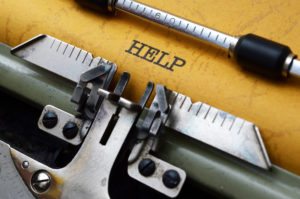 We all love being lazy from time to time, and that's perfectly alright, as long as it's done in moderation. However, some of us are less disciplined than others, which means our "lazy" time spills over into our daily obligations. Writers, for instance, are extremely notorious for being lazy and prone to procrastination, which is perhaps best evident through their portrayal in the media. Fictional movie and TV characters such as Californication's Hank Moody, or Secret Window's Mort Rainey immediately spring to mind.
While this image is certainly exaggerated, a lot of writers could use some help when it comes to organizing their time and improving their creative output. Since writing is often seen as heavily dependent on bouts of inspiration and ideas, the writers' approach to occasional dry spells or writer's block would be to wait it out, and not do much in the meantime.
The good news is, not only can you make yourself more productive during those less-inspired periods, but you also can avoid them altogether, and it doesn't require you to do anything revolutionary, other than making some tweaks to your usual approach and adopting some useful writing habits. No e-books, no magic pills, just 7 essential tips you can use to turn yourself into a writing machine you were supposed to be all along.
1. Write Down Your Ideas
As a writer, you are probably aware that great ideas are hard to come by. There are two ways you can deal with this. The first one would be to do some serious brainstorming, organize and collect your thoughts, and distill them down to ideas you can actually use. The second one would be to always write down those ideas which appear inside your mind at the most unexpected moments and situations.
Although it may seem like there is absolutely no way you're going to forget about them, you probably will. You can fix this by writing them down using a piece of pen and paper, your smartphone, or specialized note-taking apps. Even though you may not use them right away, it's great to have some of them in reserve.
Read the full post on Lifehack.com

~ * ~
If you liked this article, please share. If you have suggestions for further articles, articles you would like to submit, or just general comments, please contact me at paula@publetariat.com or leave a message below