Now that you have decided to create your own author website, the first step is figuring out what your domain name is going to be. Even if you plan on hiring someone to do most of the heavy lifting for you, it is good to understand the process.
According to Wikipedia, a domain name is "an identification string that defines a realm of administrative autonomy, authority or control within the Internet." Yea. If that made sense to you, then congratulations, you don't need this article. In plainer words, it is what people type in their browser to pull up your site.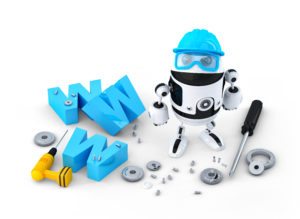 As discussed in the post What is in a name? Everything if you are an author. Why you need your own author site, the best choice is to use your author name if you can. To find out if it is available, you can go to one of the many domain search engines on the web. I personally like namecheap.com. I am not getting paid in anyway to promote them, I just like them. Feel free to use whomever you want.
If your author name is not available, consider adding extra words to your name such as "author" or "books". For example AuthorJoeName.com, or JoeNameBooks.com. If you are blessed with a heritage that leans towards long and unpronounceable last names, go ahead and shorten it to something that is easily type-able. Anastasios Papademetriou from high school, I am talking to you. You want to make it easy for people to find you.
The nice thing about these search tools is they will offer you suggestions if your desired domain name is already taken. Beware, they will often show you your domain name with other available domain extensions like .biz. Don't waste your money. Really, when most people search they will be going by a .com name. If you buy the .club, .biz, or any of the other options, the .com is what people will find first. You will be spending your time trying to educate people about how the yourname.com is not you. The only exception would be if you are writing on behalf of a charitable organization, then the .org could be used or if you are writing x-rated material, then the .xxx is perfect for you.
So you found your domain name is available. That is awesome! While you are looking, go ahead and see if your book title is free too. You can always have more than one domain redirect to one site. So for example, you could have AuthorJoeName.com, JoeNameisreallylong.com, and Joenamebook.com all end up at the website AuthorJoeName.com. (I will go into this in later posts!)
So now you are ready to purchase! You can either purchase from the place where you did the search, or sometimes you can go through the web host. I will have more on that next week's post – Author Websites:  Part Two – Hosts With The Most! A lot of web hosts will also allow you to purchase domain names, and even help you set things up.
A side word on "Whoisguard".  Whoisguard is a service that blocks the public display of your domain registration information.  To register your domain, you need to provide personal information including your name and address, things you don't want to be public. When you go to purchase your domain, you might be offered Whoisguard for a year free, or for purchase for a few bucks more. Do yourself a favor and get the Whoisguard.
~ * ~
If you liked this article, please share. If you have suggestions for further articles, articles you would like to submit to be posted on this site or just general comments, please contact me at paula@publetariat.com