Today's post is by Richard Feloni, off of the Independent website, on November 30, 2015.  In the article, Richard reviews linguist Steven Pinker's "The Sense of Style" and the most commonly misused words and phrases, some of which you will find in the recent post Quick Hacks for the Top Misused Words.
~ * ~
Whether you're trying to sound sophisticated or simply repeating what you've heard, word fails are all too common and can make smart people sound dumb.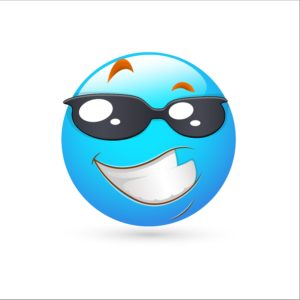 In his latest book, "The Sense of Style," Harvard cognitive scientist and linguist Steven Pinker explores the most common words and phrases that people stumble over.
The book is like a modern version of Strunk and White's classic "The Elements of Style," but one based on linguistics and updated for the 21st century.
Since there is no definitive body governing the rules of the English language like there is for the French language, for example, matters of style and grammar have always remained relatively debatable. Pinker's rules and preferences are no different, but the majority of the words and phrases he identifies are agreed upon and can help your writing and speaking.
We've highlighted the most common mistakes according to Pinker using examples directly from his book along with some of our own.
Here are the main ones to look out for:
• Adverse means detrimental and does not mean averse or disinclined.
Correct: "There were adverse effects." / "I'm not averse to doing that."
• Appraise means to ascertain the value of and does not mean to apprise or to inform.
Correct: "I appraised the jewels." / "I apprised him of the situation."
• As far as means the same as but cannot be used the same way as as for.
Correct: "As far as the money is concerned …" / As for the money …
• Begs the question means assumes what it should be proving and does not mean raises the question.
Correct: "When I asked the dealer why I should pay more for the German car, he said I would be getting 'German quality,' but that just begs the question."
• Bemused means bewildered and does not mean amused.
Correct: The unnecessarily complex plot left me bemused. / The silly comedy amused me.
Read the full post on the Independent website

~ * ~
If you liked this article, please share. If you have suggestions for further articles, articles you would like to submit, or just general comments, please contact me at paula@publetariat.com