Quick links, bringing you great articles on writing from all over the web.
I thought this lovely post by Rae Elliott at Barely Hare Books was a lovely way to start off the week. And who couldn't use a word of encouragement or two sometimes. I am bookmarking this one for future reference!

~ * ~
How I Overcame Discouragement and Revived my Passion For Writing (and How You Can too)
by Rae Elliott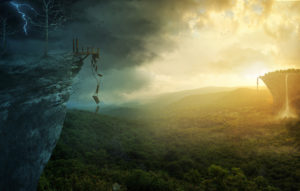 You and I want nothing more than to write every day, all the time.
But in the whirlwind of life's demands, you lose energy, focus, and determination. You feel it in your gut. That desire for writing is fading. And worse still, no one seems interested in your work anyway.
"Why don't I feel like writing anymore? Does my fiction matter? How do I get my passion back for writing? Can I get it back at all? "
Yes, you can, you sweet little pickled onion. Promise. Because I went through the same thing not too long ago myself.
Just a few months ago, life pushed everything I love into the background and plopped health problems and bills and rent and even more adulting onto my lap instead. My passion for writing began slipping away and I felt so helpless against it. Worse still, I saw my peers skyrocketing and I felt even more alone, resentful, and lost.
I didn't write a single word for nearly four months.
So what changed? How did I start writing two hours a day for my blog and make book sales along the way?
Read the full post on Barely Hare Books