Quick links, bringing you great articles on writing from all over the web.
Michele DeFilippo at BookWorks makes the case on why indie authors should do their own print-on-demand. What have your experiences been?

~ * ~
POD: Why Authors Should Handle Their Print-On-Demand
by Michele DeFilippo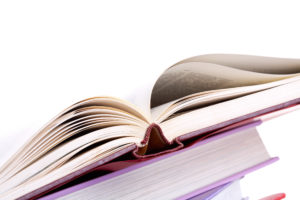 Michele DeFilippo of 1106 Design is committed to helping indie authors succeed. She has shared advice on our Discussion Groups forum and here offers further support by presenting the case for setting up and managing your own POD.
Marketing your book is the final step in self-publishing; it's also the never-ending step. Distribution—a way of delivering your book to readers—is a vital ingredient of your marketing plan. At one time, a printed book sold in a brick-and-mortar bookstore (or via mail order or out of the back of one's trunk) was the only distribution method open to self-published authors. Today's indie publishers have several options: print, eBooks, audio books, and print-on-demand (POD).
In this article, I'll focus on POD: what it is, who does it, and how authors can manage their own POD and get paid more.
Read the full post on BookWorks.

Save
Save
Save
Save
Save
Save
Save
Save
Save
Save
Save
Save
Save
Save
Save
Save
Save
Save
Save
Save
Save
Save
Save
Save
Save
Save
Save
Save
Save
Save
Save
Save
Save
Save
Save
Save
Save
Save
Save
Save
Save
Save
Save
Save
Save
Save
Save
Save
Save
Save