When a client comes to me and asks about starting a blog or what type of social media they should use, I give them what information they need for their particular situation but then I always add a caveat. "No matter what you choose, be prepared. It is like having a baby. You have to put a lot of time and effort into the regular care and feeding of it."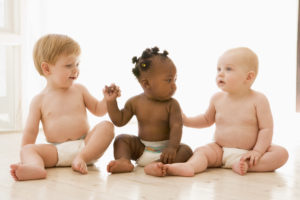 Having a static site, where you have basic information is different. That is a place where you have the same information, such as your author bio and your book lists. But blogs and social media, by their nature, work best when they are regularly and consistently updated. Your fans and followers need to know what to expect.
With blog posts, I suggest that people start them and write regular posts but not publish them for a week or two. That gives you enough time for the thrill of the new task to wear off and authors can tell if this is something they want to keep on doing.  It can be really difficult to come up with new posts ideas after a while.  If you still want to blog after that, well then you have a supply of back up posts. You can use them when you have crazy days and not be up at 10 pm writing a post when you have to be up for work at 5:30 am for the next day. (I know, play me the worlds smallest violin!)
All of this being said, having a blog and engaging in social media is a wonderful benefit for authors and writers. You get to meet so many great people and learn so much from the experience. And of course, you can help spread the word about your projects.
While I am still finding my feet as a writer, I am an experienced software engineer as my day job. So in the coming weeks I will be writing some posts on how to deal with these technical issues. Feel free to pick my brain or suggest topics. Please also share any tips you have for dealing with your blogging or social media chores. Lets all help each other!
Have a great day!
Paula
Save
Save
Save
Save