Quick links, bringing you great articles on writing from all over the web.
My wise old granny used to always tell me to treat others the way I wanted to be treated. Who wouldn't want support from fellow authors!  A big thank you to ANGELA ACKERMAN at Writer's Helping Writers for this great post and suggestions on how to help each other out! PS. They are promoting Kristen Lamb's new title The Devil's Dance, Kristen has often written posts and given back to the writing community so please check it out! PPS. Kristen, love the new professional look!

~ * ~
We're In This Together: How To Help Other Authors Succeed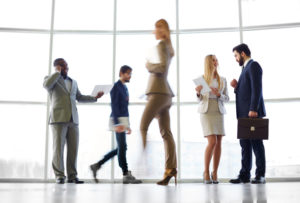 A common query Becca and I get is, "Why do you do what you do?" It's a fair question, because in order for us to coach writers through our books, speaking, and our One Stop for Writers site, we've had to temporarily put our fiction-writing on hold. Not an easy decision. But the fact is we love to see dreams realized. This is why we do it. As writers ourselves, we know the power of THIS particular dream–a book in hand, our name paired with the title, and the knowledge that readers are losing themselves in a world we've created.
We celebrate each time someone we know achieves this dream–and how could we not? It's so wonderful to see all that hard work pay off! Today, we are celebrating because our friend Kristen Lamb has just released her first mystery thriller, The Devil's Dance.
Many of you know Kristen and the giant heart she has for writers. She has such passion for those of us in this industry and gives her all every day through her blog and the relationships she builds. So when someone so authentic and genuine rounds the fiction horn, well, we can't help but cheer especially loud!
I've been away the last month in Italy, but the book is on my kindle now and I can't wait to read it. I hope you'll check it out too. But first, let's look more at book releases in general and talk about what we can do to help the authors we know.
Launching a Book: Behind the Scenes
When an author releases a book, it's all smiles and excitement…on the outside. What we don't see is the anxiety going on within: will this book find its readers? Will it become lost in the glut of fiction available? If I share my excitement too freely, will people see it as unwanted promotion?
These worries are universal among authors. And, with the saturation of promotion these days, it's important we don't push a book too hard ourselves. Inside, we hope others will step up and help.
(And BOOM, this is what community is about, right? Stepping up!)
So if you know an author like Kristen who is releasing a book and you want to help, here's a few things you can do (beyond the obvious of purchasing the book).
1: Ask your local library to bring the book in. Many libraries have an online form and they often pay attention to requests. Click here to find a library near you…and why not request Kristen's book while you're at it? 🙂 If it is an ebook release, first encourage your author friend to make the ebook available to a service like OverDrive.
Read the full post on Writer's Helping Writers