Quick links, bringing you great articles on writing from all over the web.
I love Google maps. I have an exercise program that uses them and it is so much fun, but I do admit I never thought of it as a writing tool.  At Writer Unboxed, Camille Di Maio shows how wrong I am and how you too can use Google maps to boost your writing. Just don't blame me for the lost time spent browsing!

~ * ~
Google Maps: The Best Writing Tool that No One Knows About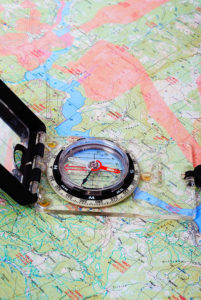 Has a map ever challenged a pre-conceived notion that you had about a location? Please welcome Camille Di Maio to WU today, who'll talk about the topic. A bit about Camille:
Camille Di Maio always dreamed of being a writer, and those dreams came true with her bestselling debut novel, The Memory of Us. In addition to writing women's fiction, she trains in tae kwon do, buys too many baked goods at farmers' markets, unashamedly belts out Broadway show tunes, and regularly faces her fear of flying to indulge in her passion for travel. She and her husband homeschool their four children and run an award-winning real estate office in San Antonio, Texas. They divide their time between San Antonio and Williamsburg, Virginia. Her second novel, Before the Rain Falls, is out now.
Learn more on Camille's website, and by following her on Facebook and Twitter.
The Best Writing Tool that No One Knows About
You know that feeling. Some people call it déjà vu. That feeling that you've been there before.
And you have. Kind of.
I experienced a unique sense of this in 2016 when I first traveled to Liverpool, UK. It was the setting for my first novel, THE MEMORY OF US, a story inspired by the classic Beatles song, Eleanor Rigby. While writing and researching, I desperately wanted to visit Liverpool. To wander its streets. View its architecture. Feel its history. But what was a working mom of four kiddos in Texas supposed to do?
Enter Google Maps. The best writing tool that no one knows about. Well, of course, you know about Google Maps. But do you use it in your writing?
Read the full post on Writer Unboxed