Quick links, bringing you great articles on writing from all over the web.
We spend a lot of time talking about how to start writing but you need to have a strong finish as well. Something that satisfies readers but leaves them wanting more. Sonja Yoerg likes to have very neat and tidy endings, sometimes too neat and wrapped up. Check out her post and give us your tips for a good ending.
~ * ~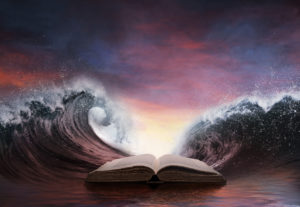 Endings are my nemesis. The first indication came during The Call. After my agent-to-be went on at length about how much she loved my debut—hey, I wasn't going to stop her—she asked if I might reconsider the ending.
"Of course." At that moment I would've changed my gender, if she'd asked.
"It needs to be a little less tidy."
"Rookie mistake. I'm embarrassed."
"Don't be."
I rewrote the ending and she was happy. A year later, we spoke on the phone after she'd read my second novel.
"It's wonderful," she said, "but I'm wondering if you'll reconsider the ending."
"Too neat?"
"I'm afraid so."