Quick links, bringing you great articles on writing from all over the web.
Are you thinking of doing a book tour? Want to know more about book tours? Head on over to Writer UnBoxed where Greer Macallister has gathered some helpful tips from book tour pros. What is your secret sauce for a great book tour?

~ * ~
Hints from the Pros: Book Tour Tips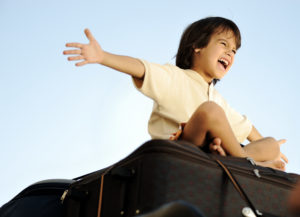 Greetings from the road! I'm out on book tour promoting Girl in Disguise, skipping around from the very north (Minnesota) to the very south (Alabama) of the country, filling my days and evenings with readings, signings, panels, book clubs and keynotes. Other than forgetting to pack my makeup remover, things are going pretty well so far.
Like most of publishing, book tours aren't what they used to be. Which doesn't mean they're worse – or better – just different. From an economic standpoint, spending money on plane tickets, hotel rooms and car rentals for absolutely no guaranteed return on investment is, well, not entirely sense-making. Which is why book tours are the exception these days and not the rule. ("We'll be leveraging your social media presence" is an oft-heard substitute, and perhaps I'll write a different post about that.)
But visiting bookstores, libraries and other locations to talk about your book is an experience like no other. Those face-to-face interactions with readers are precious. I still regret not getting a photo with the reader whose boyfriend drove her three hours each way to bring her to my bookstore event in Toledo as a surprise. And while there are just as many ways to plan a book tour as there are ways to write a book, I thought I'd gather some tips from the pros – other authors who are out on tour with their books this spring – to provide some guidance.