Quick links, bringing you great articles on writing from all over the web.
Have you decided that your novel should be a trilogy? Or even a series? Jenny Bravo from Blots & Plots to the rescue! She gives out tips to help write a great series, even if you are a pantser.

~ * ~
How to Write a Binge-Worthy Book Series
by Jenny Bravo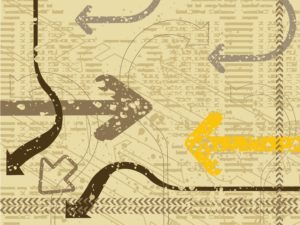 It's stressful enough to plan one book, let alone a whole trilogy. As a pantser, the idea of sitting down and mapping out an entire world for several books makes me want to give up right then and there.
And yet, here I am, writing a trilogy. So, what's the deal? First of all, you should know that I didn't plan a single second of this. I wrote my novel, These Are the Moments, with the intent to wrap it up in a nice bow and be done with it.
But what I didn't expect was how much story was leftover for my secondary characters. Two powerhouse women characters with major flaws and big, unfinished stories – Reese and Vivian – were ready to step up to the stage. So, I'm letting them.
How can you write a binge-worthy book series? Here's what I've learned so far:
Know The Heck Out of Your Characters
The first thing that popped into my brain when I thought about writing a trilogy was my cast of characters. Here are a few questions to ask yourself before we dive a little deeper:
Have my characters completed their arc?
Where is there room to grow for these characters?
Will the story continue with my current main character or will it shift POV's?
How can I build on what I've already created for these characters?
How will the relationships shift and change?
For me, I decided that my series lent itself best to the idea of a new main character with every book, that way I won't get bored, and hopefully, the reader won't either. How can you make decisions about how to continue with your current characters?
~ * ~
If you liked this article, please share. If you have suggestions for further articles, articles you would like to submit, or just general comments, please contact me at paula@publetariat.com or leave a message below.