Quick links, bringing you great articles on writing from all over the web.
We all fantasize about being in the stories we love, and with Kindle Worlds, you can legally explore that fantasy and share with others. Kindle World writer Toby Neal knows, and she shares with us the good and the bad about writing fan fiction.  Head on over to How-To For Authors to learn more.

~ * ~
Writing for Kindle Worlds – the Good and the Ugly
Toby Neal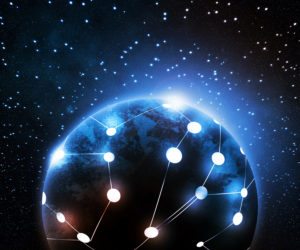 May 14, 2016
Toby Neal has her own Kindle World with 35 (and counting) books starring her characters, and has written two for others' Worlds.
Whatever you feel about Amazon, they are cutting-edge as a company, and one of the most innovative programs they've come up with in publishing is Kindle Worlds. According to Nick Loeffler with Amazon, "Kindle Worlds is the first commercial publishing platform to enable any writer to publish fan fiction based on a range of original stories and characters while earning royalties for doing so, and sell them in the Kindle Store. Until the launch of Kindle Worlds, selling stories based on copyright-protected material had been difficult."
Not to mention, illegal!
Kindle Worlds has changed all that, by contracting with authors and other writers to legalize use of characters in a "World," and providing parameters within which other writers can play. All benefit from this—writers get to entertain through known settings with their own stories, and readers get more of the characters they love.
Developed in 2013, Kindle Worlds includes graphic novels, TV shows, and of course, bestselling book lines. Kindle Worlds is licensed fan fiction, in a nutshell, and it captures the urge of writers since the dawn of time to write about characters they've fallen in love with as readers, and for readers to be able to enjoy storylines and characters they've become attached to long after original creators have stopped writing a popular series.
The Kindle Worlds site provides a quality assurance process that protects authors, and an easy review process that helps readers find the best of the bunch. I was nervous when my Lei Crime Kindle World launched in April 2015, wondering if readers would be willing to try new works by others using my characters—but I needn't have worried. The Lei Crime Kindle World novellas, varying in genre from mystery to magical realism, have become some of the top-rated works in Kindle Worlds. It's been a blast to read the expansion of colorful minor characters (as well as my main ones) into stories that I would never have imagined or had time to write.
What's GOOD about writing for a KindleWorld?
KindleWorlds is an opportunity to show your stuff and hook an established reader base. This is an excellent reason to try writing a story or novella in Kindle Worlds—you have a chance to attract an established reader base to take a look at your back list! The back matter of your KindleWorld book can be linked to your other books, email list, and more, and if readers like it, they'll follow you. Mystery/romance author ML (Mary) Doyle says, "Readers who liked my Kindle World novella went on to buy my entire mystery line, and even try my romances."
~ * ~
If you liked this article, please share. If you have suggestions for further articles, articles you would like to submit, or just general comments, please contact me at paula@publetariat.com or leave a message below.