Quick links, bringing you great articles on writing from all over the web.
One of the nice things about eBooks is that it is very easy to make changes, especially if you are self published.  On Elizabeth S. Craig's site, she discusses the different times you would want to update your eBook.

~ * ~
Making Changes to a Published Book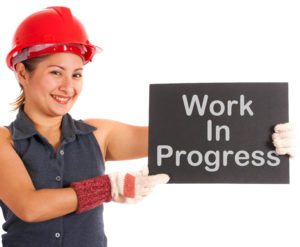 by Elizabeth S. Craig
One of the things that delights me about self-publishing is the ability to go into a published book's files and make changes.For my traditionally-published books, I can't do a darn thing with the files.  I've alerted both Penguin Random House and Midnight Ink to reader-reported problems with both digital and print files that have resulted in missing pages, duplicate pages, and–in one particularly horrifying example–a completely different book from a  completely different author that Penguin Random House implanted in the last half of one of my mysteries. Problem at the printer? I've no idea, but I knew that the chance that I could get it fixed was iffy.  I ended up sending these readers signed copies of the book from my personal stash at home.
For my self-published books, I've made changes to the finished files quite a few times and for different reasons.
Changing a cover.  I've learned that the most important thing we can do to brand a series is to have covers that clearly show a connection between the books. I had one book in my Myrtle Clover mysteries that definitely didn't look like the others.  There was nothing wrong with the cover, it just didn't fit in.  I was in-between designers and couldn't really articulate to the new designer what I was looking for.
Finally I decided to make a change.  I contacted my current cover designer, Karri Klawiter and asked her to recover the book for me (which she did…new cover is above). Once I'd changed it, I wished I'd taken care of it earlier because I had no issues at all involving customer confusion.  That's mainly due to the fact that Amazon will not allow us to purchase the same book twice without alerting us that we already own the title in question.
But there were several things I did to try to avoid reader confusion. For one, I  didn't announce it on my newsletter,  or call attention to it in any way.  And on Amazon and my website, I noted that the book had a new cover.
Read the full post on Elizabeth S. Craig

~ * ~
If you liked this article, please share. If you have suggestions for further articles, articles you would like to submit, or just general comments, please contact me at paula@publetariat.com or leave a message below.
Related