Hey there are opportunities for just about everyone at Aerogramme Writers' Studio.  Apply for American Library in Paris Visiting Fellowship because who wouldn't want money to go to PARIS!!! and write, along with more down to earth opportunities from Readers Digest. So if you are looking to expand your horizons or earn a little cold cash head on over and apply for these openings, cause if you don't, someone else will.
~ * ~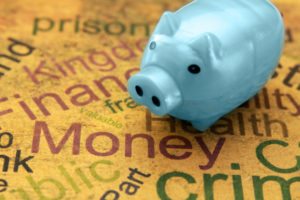 Each month we aim provide a helpful round-up of writing competitions, fellowships, publication opportunities and more for writers at all stages of their careers. 
For new writers, or for anyone seeking a refresher, we highly recommend reading How to Submit Your Writing to Literary Magazines.
Deadlines and details do sometimes change, so please check the relevant websites (linked in bold) for all the latest details. For more opportunities and regular updates follow Aerogramme Writers' Studio on Facebook and Twitter.
Philip Roth Residence in Creative Writing
at Bucknell University offers up to four months of unfettered writing time for a writer working on a first or second book. The residency provides lodging in Bucknell's "Poets' Cottage" and a stipend of $5000. The application deadline is 1 February.
Bustle
is seeking to a appoint a new Books Editor. Bustle.com caters to millennial women aged 18 to 35. Experience in and passion for books coverage is essential. The role is based in New York City.
Read the full post on Aerogramme Writers' Studio

~ * ~
If you liked this article, please share. If you have suggestions for further articles, articles you would like to submit, or just general comments, please contact me at paula@publetariat.com or leave a message below.