How are your writing resolutions coming? To be perfectly honest mine are having some difficulty. Sometimes life… happens. The important thing is to get back to priorities. Tracey Barnes Priestley on Writer's Digest talks about ways to get your momentum back.  Dated January 5, 2016.
~ * ~
I would be willing to wager that most writers have made New Year's resolutions regarding their writing practices. I know I have.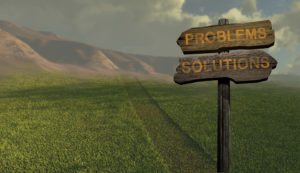 Curious about this, I canvassed a few of my writer friends. Sure enough, many of them had frequently participated in this annual tradition that dates all the way back to the Babylonians. Each writer had faced January with a deep commitment and heartfelt enthusiasm for those resolutions. One promised herself she'd "finish the first draft" of her novel. Another told me she had written on her dry-erase board, in big, bold letters, "I will clean up the dialogue mess that's drowning this book." The least experienced of them, an as yet unpublished young man full of enthusiasm for his craft, swore he would "silence my inner critic and keep writing, no matter what."
I followed up by asking them how successful they had been in keeping those resolutions. Unfortunately, all had experienced the same thing: disappointment. No matter how hard they tried, they had ultimately been unable to make good on what they had resolved to do.
I knew exactly what they were talking about. I gave up creating New Year's resolutions about my writing years ago when I found myself at the end of yet another cold January, with nothing more to show for all of my efforts than an exercise in futility. I was left feeling a range of emotions, from guilty to downright silly.
It's actually quite comical just how few of us keep our New Year's resolutions. It's estimated only 45 percent of the population even tries to resolve making changes in the New Year. Of these brave souls, a mere 8 percent are successful.
Yet I've wondered if writers might be even more inclined than the general public to approach the New Year with a list of things we want to change, accomplish or do differently. We seem ripe for this kind of experience. As creative thinkers, we face a unique set of circumstances when it comes to producing our work. Alone in whatever space we can manage for our writing, we pound away at the keyboard, with our thoughts, our characters, our struggles and the never-ending reality that we aspire to a tough, highly competitive profession. Why wouldn't we try to capitalize on the fresh start, the clean slate that January offers us? Magical thinking is right up our alley!
Why Our Writing Can Stall
In my work as a life coach, I've come to believe that our writing can be derailed because of two fundamental processes. The first, naturally, is the very nature of our craft, the writing process itself—think plotting, character development, etc. Unfortunately, this intrinsic set of challenges dwells right alongside our individual writing processes—complete with procrastination, destructive thought patterns, negative experiences, ambiguous motivation, unrealistic expectations, etc. And we wonder why we can't keep our writing resolutions.
By now you're probably ready to chuck your computer out the window. Don't! Think of these two processes as valuable tools. Once you understand how they may be driving your inability to meet your writing resolutions, you will be poised to utilize effective strategies that support you and your writing every step of the way.
What's Holding You Back?
Let's begin by identifying the warning signs that your writing may be about to stall out. Consider current or previous writing resolutions you failed to keep. Ask yourself if you have experienced any of the following: lack of initiative; inability to prioritize writing tasks; frequent distraction; failure to establish a consistent writing pace/routine; inner dialogue that is one negative message after another; finding yourself simply "too busy" to get anything done. This is hardly an exhaustive list. Reasons writers stall can be varied and unique. Your task is to be as exact—and as honest with yourself—as you can in identifying what gets in the way of your ability to make progress on your projects. Make a list.
Next, evaluate this list from the perspective of the work-in-progress itself. As an example, let's use my writer friend's resolution to finish her first draft.
Every time she sat down at her computer, this writer felt lost about where the story should go next, and unclear about the relationship between her two main characters. She found herself thinking, This is useless, and, It's not a strong enough idea for an entire book—maybe I should ditch the entire thing.
First, she tried to address the problems in the work itself. She sought craft and technique help with her plot and eventually resolved some backstory problems that had delayed the action and confused things between her characters. But the problems with her own lack of clarity persisted. Now she was fairly certain that the problem was within her writing process.
Read the full post on Writer's Digest

~ * ~
If you liked this article, please share. If you have suggestions for further articles, articles you would like to submit, or just general comments, please contact me at paula@publetariat.com or leave a message below