Having a quality product is vitally important for successful indie authors. One way to improve the quality of your story is to get beta readers to read the manuscript and provide input.  Getting a fresh pair of eyes to view your work can't hurt. Kristen Kieffer (@ShesNovel) guesting on janefriedman.com offers eight tips on how to find and work with beta readers. 
~ * ~
How to Find and Work with Beta Readers to Improve Your Book
Note from Jane: Today's guest post on beta readers from Kristen Kieffer (@ShesNovel) is an excerpt from her upcoming e-course on self-editing, Self-Editing Success.
---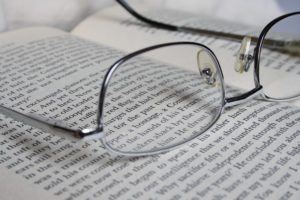 No creative act is a solo endeavor.
Editors, designers, marketers—it takes a team of professionals to help authors bring their novels to life. But lurking behind the contracts and cut checks is a valuable set of hands many authors fail to exploit: beta readers.
Just as film directors benefit from the insight of test audiences, authors can learn much about the state of their novel's appeal by working with readers willing to critique their story before it hits the market. With these readers often offering their time and feedback free of charge, what's not to love?
Working with beta readers can provide authors with invaluable insight, helping them see their work through that pesky objective lens. With the feedback digested, authors can use what they've learned to better tailor their novel for marketable appeal, increasing their chances of releasing a commercial and critical success.
But not all beta reader experiences are created equal. As with any interaction involving an honest critique, working with beta readers can quickly grow into a regrettable experience if it isn't designed for the benefit of both parties.
Let's avoid any mess the first time around. If you're ready to screen your novel with a test audience for honest and invaluable insight, here are eight steps to follow for an ideal beta-reader experience.
1. Identify Your Ideal Reader
There's no use in sending your manuscript to an uninterested reader. By taking time to discover your novel's ideal reader before sending out beta copies, you'll be able to cultivate a list of betas who most accurately represent your future readers, saving you—and those unenthusiastic partners—a wealth of time and trouble.
How can you identify your ideal reader?
Think about the type of person most interested in your novel, then create a quick profile. Here are a few questions you might answer in your sketch:
What is their age and gender?
Do they read to be entertained or emotionally engaged?
What are their favorite books, television shows, and movies?
What makes them happy, sad, or angry?
What do they fear or regret?
Why do they enjoy reading?
If you're struggling to form a strong image of your novel's ideal reader, run a Google search of books related to your own. Begin reading through the reviews for each listing to identify the type of person who most enjoyed the work. Use what you learn to strengthen your answers to the questions above.
2. Cultivate Relationships with Beta Readers
If you're starting from scratch, you'll need to identify a group of potential beta readers to whom you'd like to pitch your manuscript. Though the easy route would be to email the first interesting person you find on the internet, I highly encourage you to take a step back.
The work of beta readers should not be taken lightly. To read a novel may be a simple task, but to analyze each element with a critical eye in search of weak areas, errors, and inconsistencies is anything but.
Before contacting strangers to ask for their help, take time to cultivate strong relationships. You can do this by first identifying the group of prospective beta readers you'd like to work with.
If you haven't yet made any connections, begin by creating an account on the social media site where your ideal readers hang out. Young and new adult crowds are often found on Twitter or Instagram, while more mature readers usually congregate on Facebook.
Once you've chosen a platform, it's time to establish your presence. Begin by adding a headshot for your profile picture and a succinct profile bio. Then, like or follow the feeds of other authors and notable creative figures. This will help potential beta readers gain a quick understanding of you and your interests as you begin to interact.
Speaking of interacting, your next step is to find and follow potential beta readers. Not everyone you eventually contact will accept your proposal, so I suggest following at least thirty potential betas. If you reach out to all and only a quarter accept, you'll still have a fantastic group of beta readers to critique your novel.
To find potential beta readers, follow popular writing tags like #amwriting and #writercommunity. Make sure to use these tags when you publish your own posts. You can also find prospective betas in online writing groups, such as Writers Helping Writers or Fiction Writers.
Once you've found a few potential beta readers, begin interacting with them by liking and commenting on their posts and statuses. Offer friendly conversation, sharing in their daily joys and challenges. After a few weeks of genuine interaction, it's time to move on to step three.
Read the full post on janefriedman.com

~ * ~
If you liked this article, please share. If you have suggestions for further articles, articles you would like to submit, or just general comments, please contact me at paula@publetariat.com or leave a message below