Labeled more a vanity press than real self publishing service provider,  Author Solutions is controversial and faced a few lawsuits from unhappy authors. Enough so that Penguin Random House is distancing itself and basically ceding the self-publishing territory to Amazon. While I think Amazon provides some great services for indie authors, competition is healthy. I guess the problem is that Author Solutions wasn't really competition as it was accused of making money off of authors, instead with authors. Please let me know your thoughts and opinions in the comments, or even if you have some insight. I think we would all love to hear about anyone's experiences with Author Solutions good or bad.

Benedicte Page and Katherine Cowdrey give us the details on the BookSeller site.

~ * ~
PRH sells Author Solutions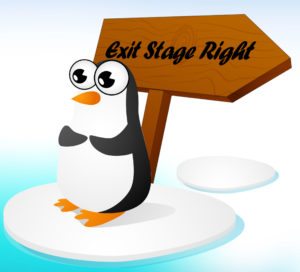 Penguin Random House has sold its controversial self-publishing division Author Solutions.
Author Solutions, acquired by Pearson in 2012 for $116m (£74m), for integration into Penguin, was sold to an affiliate of Najafi Companies, an Arizona-based private investment firm, on 31st December. Financial terms were not disclosed.
In a note to staff, PRH c.e.o. Markus Dohle said: "We thank the entire Author Solutions team for their hard work and dedication during their time as part of Penguin Random House, and we wish them all the best and much success under the new ownership. With this sale, we reaffirm our focus on consumer book publishing through our 250 imprints worldwide, and our commitment to connecting our authors and their works to readers everywhere."
The acquisition of Author Solutions by Pearson/Penguin was always controversial, with then Penguin c.e.o. John Makinson having to defend the company against accusations that the buy would muddy its brand image.
Makinson said at the time: "This acquisition will allow Penguin to participate fully in perhaps the fastest-growing area of the publishing economy and gain skills in customer acquisition and data analytics that will be vital to our future."
Author Solutions continued to be run as a separate business, with Penguin staffer Andrew Phillips transferred to run it in place of former c.e.o. Kevin Weiss in 2013. Phillips confirmed that he would remain as chief executive of AS.
The self-publishing division was the subject of a lawsuit in the US, which was settled out of court last August, during which the business faced accusations from plaintiff authors of seeking to make money from authors, rather than for authors. Author Solutions lawyers maintained the suit was "a misguided attempt to make a federal class action out of a series of gripes".
Read the full post on BookSeller

Bonus article off the Quartz site with more details – Amazon has officially won the multibillion-dollar self-publishing market
~ * ~
If you liked this article, please share. If you have suggestions for further articles, articles you would like to submit, or just general comments, please contact me at paula@publetariat.com or leave a message below