Today's post is by Ana Spoke, off of her site AnaSpoke.com  on October 8, 2015. Ana gives a pretty decent list of marketing options that she has tried or researched. Full disclosure, as a Freelance Software Engineer I do work for Windwalker Media as a General Manger.

~ * ~
The Most Super-Duper, Exhaustive, Comprehensive, and Current Listing of Free and Paid Book Advertising Websites and Ideas
Hi, everyone,
As mentioned in the previous post, I have found the hard way that advertising books on social media is not a very good or even a decent marketing strategy, if it is, in fact, your one and only strategy. As an update, I have to let you know that it does work, though – I have ignored Twitter for a few days last week in the wake of this realisation, and my book sales dropped from an average of 11 per week to 3. Not a huge difference in numbers, but let's express it in percentage points…OH MY GOD, I'VE LOST 75% OF SALES! Sorry for yelling, but you get my point, right? Keep working at social media, but do consider doing what the pros have always done – broadcast to unsuspecting masses.
I hope I can help by sharing this list of book marketing sites and ideas with you. I intend for it to be a continuous work in progress – I plan to update it as I go and then reblog once I have something super exciting to report. Even if you don't want to advertise a book, the sites below are excellent resources to find free or bargain-priced books.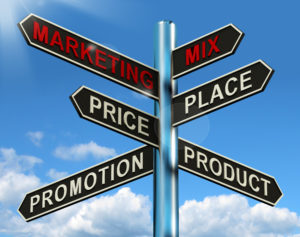 First, how about the NUMBER ONE THING I'VE LEARNED from doing this research? It's simple – you must plan an overall sales strategy, preferably over the whole year. Why? I'm glad you've asked:
The main reason for this is that once you've had a sale or a free promotion for your book, many sites WILL NOT CONSIDER promoting your book at a higher price for 30-90 days (see below for details on each site).
Some sites you can notify on the day of the promotion, others you have to notify well in advance.
Holidays. You might want to schedule your sales to be around Christmas? Or beach vacations? Or Independence Day?
And now, without further adieu, here are the advertising sites (some of which I've used), in alphabetical order:
Addicted to eBooks: Can post a free or low price ($5.99 or less) ebook only for free! The catch is that you will not know when it is posted on the front page, but at a cost of nothing, why not? They don't accept erotica and you have to have at least 5 reviews. You can only submit your book once.
My experience: I have applied for an account on 25 September and got approved on 28 September. Created a profile and Shizzle, Inc ad on 28 September. Considering paying $15 for a week-long sidebar ad and a Facebook post, although the profile by itself has not made any impact on the sales.
Ask David: They have 43,900 Twitter followers as of October 2015. $15 promo package or free service for KDP Select freebies. Schedule free days up to 30 days in advance.
Author Marketing Club: subscribe to get marketing tips. 25K+ subscribers. Free subscription or optional premium membership. Very flashy website, and it kept sending me to the premium membership form – I almost gave up, but luckily found the Free Membership Form eventually.
My experience: I have signed up to try some of the tools.
Awesome Gang: Appears to be run by the same person that runs the Discount Book Man. I was pleasantly surprised that the top books in their "featured" list had great Amazon rankings (not to say it was all due just to the Gang, no matter how Awesome). That's only for $10!! They say their newsletter goes to 4,600 subscribers, and they have almost 50K Facebook fans.
My experience: I was pretty impressed with the apparent value for the money, so submitted Shizzle for a promo on 10 October for a $10 USD. UPDATE: hard to say, as I had another promo on the day, however I've heard from other writers that they've been disappointed. I've tried contacting them after to ask when they've sent my book out – no response whatsoever.
BargainBooksy – see FreeBooksy.
BitTorrent: this is a bit "out there" idea, as this is the site often blamed for piracy.  It has over 200 MILLION users. This seems great if you have a series – just give away the first book in the series for free, to build a fan base which will come back to buy the rest.
BookBlast: now called Booksends (below).
Booksends: claim that big-name publishers advertise with them. NOTE: the promo price has to be the lowest of any within the previous 90-day range.
BookBub: you will need to set up an account, after that you can go straight to Submit a New Deal. The price to list a free promotion is $70, and a $0.99 sale is $140 FOR THE US ONLY. Ouch. Another issue that the sale price has to be the lowest of the last 90 days. Apparently it's so popular that it's difficult to get selected, despite the cost. There's an excellent series of articles by an author Nicholas Rossis, which describe tips and tricks on how to get selected.
Book Goodies: post your book for free, but only once, and you have to fill in an author interview (answer questions). So, you first have to complete the interview, then wait 2-3 weeks for it to be approved, then list your book. Cumbersome – yes. Free – hells yes. Please note that you give the website the right to publish your interview and your photo (if you choose to upload a photo).
My experience: I have answered interview questions and it was live just a week later on Book Goodies website. I received an email notification of the interview being posted on 5 October and it already had  3 Facebook and 4 Twitter shares. On 8 October it had 14 Twitter shares, but that number has not increased since.
Book Gorilla: seems a cheaper option, while still being quite popular and famous. This explains why they are BOOKED UP TO 2 MONTHS IN ADVANCE. Once again, the price of advertising depends on the book price – $4 to $50. You can also ask to be "starred", although they will decide if they want to do it, based on your book quality – that would be an additional $100. They themselves say that it's not likely to make much difference.
Read the full post on AnaSpoke.com.
~ * ~
If you liked this article, please share. If you have suggestions for further articles, articles you would like to submit, or just general comments, please contact me at paula@publetariat.com