Interested in guest posting to promote? Jillian Petrova should know what she is talking about as she guest posted on Writers And Authors with her tips on how to make your guest posting opportunities work for you. If you are interested in guest posting on Publetariat let me know in the comments or send an email to  paula@publetariat.com.
~ * ~
6 Tips for Writing Wildly Successful Guest Posts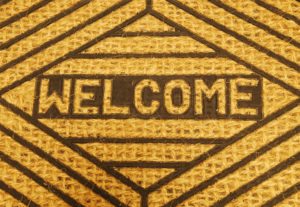 Bloggers often write hit guest posts without knowing what made it oh-so-popular. For them, writing guest posts that were good, not-so-good, great, or mediocre is quite routine. Very often, they're not even worried about the quality of the guest posts and they just keep cranking out new ones everyday to meet the "quantity" standards of the blog.
However, doing so often results in a blog with a lot of potential, but limited content to meet that potential. By "potential" we mean more visitors, page views, leads, subscribers, and benefits for the audience.
By now, you're probably wondering what it takes to meet that potential and the quality standards of any blog. So we pretty much summed it up for you:
1)  It fits the niche: I've seen so many guest posts that seem like the writer had no idea whatsoever who they were targeting. I'm not just talking about the topic of the guest post. I'm also pointing towards the needs, interest, habits, and language of the audience. The more niche-oriented your guest posts, the more likely they are to succeed. If you're hiring a writer, write specific guidelines. Whatever you do, keep the audience in mind!
Read the full post on Writers And Authors
~ * ~
If you liked this article, please share. If you have suggestions for further articles, articles you would like to submit, or just general comments, please contact me at paula@publetariat.com or leave a message below.