I have always loved stories, making them up or reading them. My beginnings as an author started in first grade with Enormous the Frog.  I can't imaging not be creative this way. How about you? What made you want to write?
The Words That Changed Your Life: Discovering What Made You a Writer
by K.M. Weiland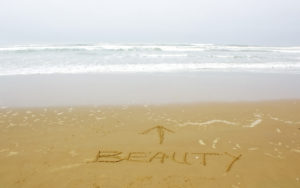 For me, it's almost become a cliché answer: "I write because stories have always been my language. I write because my very first memory is telling myself a story."
"Why do you write?" and "What made you a writer?" are two questions I'm ubiquitously asked in interviews. I can respond to those questions in my sleep. I don't even think about their answers anymore.
And that, as I'm now realizing, is a shame.
As artists, our early influences were more than just the first domino in our journeys. They were more than "just" formative. They were the experiences that shaped us into the people and writers we have become. Sometimes these influences are conscious: some writers can recall a specific book or movie that made them say, "I want to be a writer." But even in these situations, the subconscious impact is often far deeper and more telling.
Read the full post on Helping Writers Become Authors!