Quick links, bringing you great articles on writing from all over the web.
Ugh, I don't know about you but I spend waaaaay too much time messing with my characters names, more than I spent worrying about my children's names!  Thank goodness for MS search and replace!  Writer's Edit has a great post on finding character names that fit your genre and story. Check it out!

~ * ~
5 Steps To Naming Your Characters Effectively
Names are powerful. And naming a character is not a decision to be taken lightly. It can even be more important than a character's carefully-crafted appearance.
Good names help both writers and readers move through a story smoothly." — Dan Schmidt
But it's no easy task to find the right name for your character. Whether a background character,  protagonist, or even villain, these five steps will help you nail your characters' names.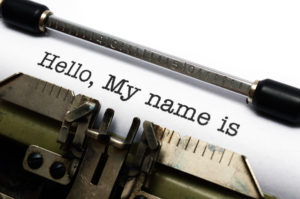 1. Check your genre
Each genre has its own naming conventions, or traditions. You may have noticed them while reading, or you may need to start being aware when you next pick up a book.
While there are no rules in writing, following your genre's naming conventions will help you when you can't find names that are 'right' for your story.
In a category romance, you're not likely to find a name like fantasy author Tolkien's creation, 'Galadriel'." — Bridget McNulty
Be sure to take note of sub-genres, and remember your target audience's age. While naming conventions can usually work across all sub-genres and ages, you may find some interesting ideas.
For example, Marissa Meyer, author of fantasy/dystopian YA series The Lunar Chronicles, named some characters from nouns, such as 'Scarlet', 'Thorne' and 'Crescent'. Such names add an interesting balance to the unfamiliar world that the characters live in.
Read the full post on Writer's Edit

Save