Quick links, bringing you great articles on writing from all over the web.
Disney knew the importance of details in creating an over the top user experience. Colleen Oakley, guest posting at Writer Unboxed, knows that the details are important too, especially when writing. By getting your story straight, with all the facts in line, you can create a better space for the unbelievable.

~ * ~
How To Make Your Readers Believe the Unbelievable (Or, The Importance of Facts in Fiction)
by Colleen Oakly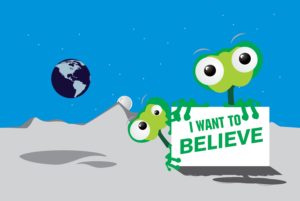 Please welcome Colleen Oakley as our guest today! Colleen's debut novel Before I Go was a People Best New Book Pick, an Us Weekly "Must" Pick, a Publisher's Lunch Buzz Book, a Library Journal Big Fiction Debut, and an Indie Next List Pick. Formerly the senior editor of Marie Claire and editor-in-chief of Women's Health & Fitness, Colleen's articles, essays, and interviews have been featured in The New York Times, Ladies' Home Journal, Marie Claire, Women's Health, Redbook, Parade, and Martha Stewart Weddings. She lives in Atlanta with her husband, four kids, and the world's biggest lapdog, Bailey. Close Enough to Touch is her second novel.
People often ask me which I like better—writing articles for magazines or writing fiction, and I often say the two go hand in hand. Though fiction I'm obviously making up, I rely heavily on the research and reporting skills I honed in journalism to help guide and craft my novels. I think that surprises readers sometimes, so I'm passionate about sharing my process and the idea that the best fiction always has at least a small basis in fact.
Connect with Colleen on Facebook and Twitter.
How To Make Your Readers Believe the Unbelievable (Or, The Importance of Facts in Fiction)
Like most writers, I've always loved telling stories—the more outrageous, the better. As early as preschool, I remember making up the craziest things about my day to share with my mom when she would pick me up. Like the time I told her that the gingerbread man who I had been convinced lived in the little plastic house on the playground finally came out of hiding and chased us all around. Or the time I plucked a clover to bring home and when she asked about it, I told her the entire class had taken a field trip to a greenhouse and we got to pick out anything we wanted.
Read the full post on Writer Unboxed