Quick links, bringing you great articles on writing from all over the web.
At Writer Unboxed, indie author Erika Liodice explores the different reason people choose to go indie. Head on over and check it out and see if anything resonates with you. Are you an indie author? Why did you choose to do so?

~ * ~
Why Do Some Writers Choose to Go 'Indie'?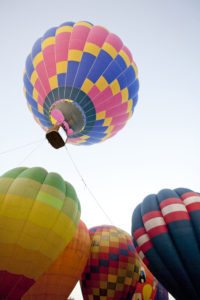 After October's inaugural, myth-busting post "What Does it Mean to Be an 'Indie'?", the comments section exploded with proud indie authors stepping forward and sharing their experiences. At first, I was surprised by the number of comments that rolled in—I knew I wasn't the only indie hanging around these parts, but I had no idea there were so many kindred spirits out there. As I read their comments and stories, I spent some time visiting their links, where I discovered beautiful author websites, exquisite book covers, and an incredible range of work—from nonfiction to thriller to gay romance and everything in between. It was the ultimate demonstration of what it means to be an indie author. And it made me curious about what inspires some writers to choose this path.
For me, independent publishing felt like a natural next step in my career. I'd spent a decade working in marketing, advertising, and sales and was looking for something more entrepreneurial. When my first novel, Empty Arms, was complete, the indie movement was just beginning to pick up steam, and the idea of starting my own publishing company seemed like an exciting opportunity to merge my passion for writing with my professional experience. While the favorable royalty splits and payment terms were appealing and the disadvantages seemed like a fun challenge to tackle, what I wanted most as a writer and business owner was autonomy. I decided not to seek representation or pursue a traditional book deal, in favor of independence.
But what about other indie authors? How did they end up on this path? I decided to find out. I reached out to a handful of indie authors and asked them how their publishing journeys came to be. Not surprisingly, they were happy to share their stories. Here's what I learned:
Save