Quick links, bringing you great articles on writing from all over the web.
I have posted before about my love for anthologies, as a great way to find new authors. It is a great way to get your work in front of more people, and for the reader you get a bunch of great stories, usually at a bargain price. Susan Span from Writer's Unboxed discusses the legal side of anthologies, and what you need to watch out for.

~ * ~
The Legal Side of Writing for Anthologies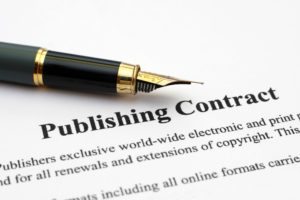 June 20, 2016
By Susan Spann
Anthologies offer writers an excellent platform for shorter works and create opportunities for reader cross-pollination. When managed and published properly, anthologies have many benefits and relatively few drawbacks for authors. However, authors do need to ensure–before submitting or signing a contract–that the anthology publisher is offering industry-standard contract terms and proper legal protection for the contributing authors and their works.
Today, we'll review a few of the legal traps and pitfalls authors should beware (and avoid) when contributing work to an anthology:
1.   Contracts Are Not Optional.
Every anthology should use a professional, written publishing contract (or release) containing industry-standard terms for anthology publication. If the publisher is taking only non-exclusive rights, and not limiting the author's right to reprint and re-use the work in any way, a simple release will often suffice, but even this should be in writing. (Note: The author should always retain the copyright and subsidiary rights to the work, as well as the right to re-publish in other contexts. Also, the author should never have to pay the publisher any money or be required to purchase copies of the finished anthology.)
~ * ~
If you liked this article, please share. If you have suggestions for further articles, articles you would like to submit, or just general comments, please contact me at paula@publetariat.com or leave a message below.