In The News – Articles Of Interest For Authors
Are writer's groups and libraries at crossroads with publishers over eBooks? Cory Doctorow, author and man about the web, believes so. He also believes he has some answers to help us all just get along in this article from Locus Online.

~ * ~
Cory Doctorow: Peace In Our Time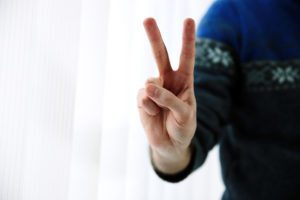 4 May 2016
E-books are game-changers, but not in the way we all thought they would be. Far from taking over print, e-book sales have stagnated at less than a quarter of print sales and show every sign of staying there or declining for the foreseeable future.
But e-books continue to be a source of bitter controversy that divides publishers from two of their most potentially useful allies: writers' groups and libraries.
Below, I'll present two thought experiments for how libraries and writers' groups could find common cause with the Big Five publishers, using tech projects that would make a better world for writers, readers, literature, and culture.
First up, libraries. Libraries are understandably exercised about the high prices they're expected to pay for their e-books – as much as 500% more than you and I pay on the major online services. To add insult to injury, HarperCollins makes libraries delete any e-book that has circulated 26 times, on the bizarre grounds that:
a) Its print books are allegedly so badly bound that they disintegrate after 26 readings (this is not actually true); and
b) This defect in the robustness of physical books is a feature, not a bug, and should be im­ported into the digital realm.
Libraries have tried to shame the publishers into offering better deals, through the Fair Pric­ing for Libraries campaign, fairpricingforlibraries.org. It's had some limited success there, with Random Penguin, the largest of the Big Five, offering ''flexible'' prices that are a substantial improvement, but still far from perfect.
The libraries' fight is hamstrung by their lack of leverage. Library patrons want e-books, publishers are the only source of the e-books patrons want, and libraries have to give their patrons what they want.
Read the full post on Locus Online

~ * ~
If you liked this article, please share. If you have suggestions for further articles, articles you would like to submit, or just general comments, please contact me at paula@publetariat.com or leave a message below.