Quick links, bringing you great articles on writing from all over the web.
~ * ~
Media Kits for Writers: A Beginner's Guide
April 18, 2016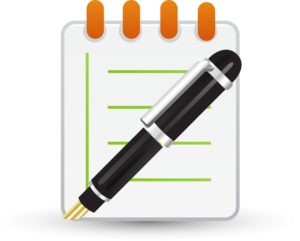 Jennifer Mattern
One of my current projects is assembling a new media kit.
As you might know, I have a background in public relations. So I'm keenly aware of the importance of earned media, and have been securing coverage for my clients for quite some time. While I've also secured my fair share of coverage for myself, with changing professional ambitions in my future, doing even more of that is going to be essential.
That's where a media kit can come in handy.
I have a rather diverse business on the publishing side of things, so I plan to create a new site to host this (along with other information about me and my various projects). This way I can link to it from all my blogs, author sites, and freelance sites — though pen name author sites will get their own when appropriate.
Right now I'm in the process of digging up my media clips because I haven't done the best job maintaining a list of them over the years. It's a fun process where I'm discovering some pretty significant citations I wasn't even aware of (mostly in relation to my public relations work).
But is it worth the effort? Do writers really need to have a media kit?
Let's explore media kits for writers and how they might be helpful to you in various types of writing and publishing work.
What is a Media Kit?
A media kit, in its simplest sense, is a collection of information that tells members of the media why they should care about you. It answers questions such as:
Who are you?
What have you done or accomplished?
Why are you newsworthy?
Why are you an expert source I should cite or interview?
How can I reach you if I want to cover, quote, or interview you?
Read the full post on All Indie Writers

~ * ~
If you liked this article, please share. If you have suggestions for further articles, articles you would like to submit, or just general comments, please contact me at paula@publetariat.com or leave a message below.