Quick links, bringing you great articles on writing from all over the web.
How can you not love Kristen Lamb, she wears a viking helmet! On her blog, she write a humorous but well thought out post on improving your writing by going deep into your character's point of view. You know the whole "show, don't tell" thingie but taken to a different level.   This is part two in a series, but can be read alone. You can find part one here. And don't worry Kristen, I loved Tropic Thunder too!

~ * ~
Getting in Character—Deep POV Part Two
March 13, 2016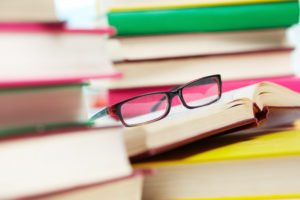 Kristen Lamb
Yes today is odd. Posting on a Sunday. We are headed into Spring Break and yeah…hard to maintain my usual schedule. Today we're going to dive deeper into deep POV and then, later in the week, I am going to bring you guys an expert on deep POV 😉 .
Will be fun.
To accomplish "deep POV" yes, there are style changes we can make, like removing as many tags as we can and ditching extraneous sensing and thinking words. But deep POV is more than just tight writing, it's also strongly tethered to characterization. Good characterization.
It is essential to know our cast if we hope to successfully write "deep POV."
KNOW Your Cast
There are all kinds of ways to get to know our characters. I often write detailed character backgrounds before starting a story so it doesn't become a fish head.
Why we need to know our characters is that deep POV is a reflection of the inner self, how that character sees the world, responds, evades, processes, etc. It is also a reflection of personal history and relationship dynamics.
*cue brain cramp* *hands paper bag*
It's okay. Breathe. We're going to unpack this.
Reflection of the Character
Back when I used to run a weekly workshop, I had writers do a little exercise to help them learn POV and also strengthen character-building skills. I gave this scenario:
We have a family of four—Mom, Dad, a grandparent (either gender) and a teen (either gender) who has spent a year saving for a family vacation. On the way to their destination, the vehicle breaks down. What happens and tell it from the perspective of EACH family member.
Every week, writers showed with the perspective of one of the four. We had ASTONISHING creativity.
~ * ~
If you liked this article, please share. If you have suggestions for further articles, articles you would like to submit, or just general comments, please contact me at paula@publetariat.com or leave a message below.