Quick links, bringing you great articles on writing from all over the web.
I like posting from Books & Such as they give the perspective from an agents point of view. Today Janet Kobobel Grant talks about how to come up with the infamous elevator speech about your book. In one of my paying jobs (as opposed to this blog which is a labor of love) I often have to summarize a book and it drives me bonkers when authors don't have a one or two sentence synopsis of their story that I can use. Go check the article out and let me know what you think.

~ * ~
How to Talk About Your Book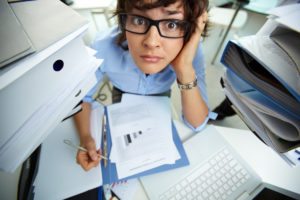 Mar 13, 2016
By Janet Grant
I hear from authors that writing a book proposal is, like, the worst part of looking for a slot on a traditional publisher's author roster. (Coming in at a close second is writing a novel's synopsis for submission to a publisher.) But, hey, guess what? I know something else authors struggle with: figuring out how to talk about their books.
Oh, sure, they can whip off the details of a specific scene they have in mind or explain to you what they hope the reader gains from the book. But don't ask the author this seemingly straightforward question: Tell me what your book is about in one sentence.
I recently read an article, which you can check out here, in which a fellow novelist asked that very question of authors with new books. Here are their responses:
Daniel Dutton: It's a little like "A Portrait of the Artist as a Young Man" if Stephen were a woman living at a time when women weren't allowed to be artists.
Kaitlyn Greenidge: My book is about language, family and the reverberations of the past.
Jon Methven: The immensity of the end—be it a career, or relationship, or faith, or mortgage, or life, or all of them—and then deciding to survive, no matter the obstacle. It's a book about survival. 
Karan Mahajan: Bombs.
Okay, our author friends could use a little help. When someone asks you that question, and they do all the time when they find out you're an author, know what you want to say. Here are a few crucial elements to include:
Give the listener an instant reference point: WWII Germany; 17th-century Sweden; dypstopian America in 2116. Or if you're writing nonfiction: food memoir; historical biography; environmental degradation; faith and doubt.
~ * ~
If you liked this article, please share. If you have suggestions for further articles, articles you would like to submit, or just general comments, please contact me at paula@publetariat.com or leave a message below.