So you are writing an article or a book and there is a subject matter that you would really like to add, but you don't know very much about it and don't want to come off sounding like a newb. Amy Gustine over on Literaryhub has some great tips on how to research like a pro.  What are your secret hacks for researching?

~ * ~
How to Write What You Don't Know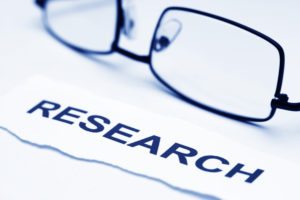 February 10, 2016 By Amy Gustine
One day I decided to stop letting fear prevent me from trying to write certain stories, specifically the fear of not knowing things. I didn't disavow my penchant for realism, or deny the importance of accuracy. Instead, I resolved to find out what I could achieve with research. It began as a dare to myself, and also a kind of surrender to life's limitations. I can't always afford the time or money to do on-site research and there are places I wanted to go in my stories—Gaza, 19th-century Poland—that no amount of either would take me to.
I took up the task of researching from afar in a spirit of experimentation and learned that it was like most undertakings—you have to pick two: cheap, good, or fast. You can't have all three. I always choose good and cheap, which means I'm not fast. Ninety-five percent or more of what I learn doesn't make it into the story, but because I enjoy learning, and I suspect that everything is tied together, this doesn't trouble me. It shouldn't trouble you either, unless you're in a hurry, and then you better pick a different profession.
To write what you don't know, try these strategies: 
Read the full post on Literaryhub

~ * ~
If you liked this article, please share. If you have suggestions for further articles, articles you would like to submit, or just general comments, please contact me at paula@publetariat.com or leave a message below.