Today's post by Stef Mcdaid, off of her blog WriteIntoPrint . It is the first part of a nine part series on content editing, but the whole series is available now and well worth reading.  I have bookmarked it myself to go back and reread.

~ * ~
A lot has happened in the publishing industry over the last 25 years. The traditional industry has contracted due to competition from independently published authors (and the surreptitious surge into the publishing market by Amazon).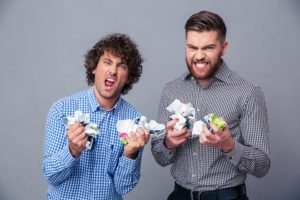 But even 20 years ago, publishers had (mainly) gravitated to being "printers", in that they no longer provided their authors with editing services – perhaps a proofread, but authors had to edit for themselves and/or hire freelance editors to ensure their novels reached full potential.
And now we have ePub.
We have technology and communications that have reduced the editing fees of freelancers by more than half (think MS word 'track changes' tools rather than printed-out manuscripts edited redline style; e-mail rather than snail mail). Nowadays, editors can provide a good (much faster) service for as little as $10-15 per thousand words if the manuscript they deal with is in reasonable shape.
Reasonable shape.
Which is why self editing is important even if you intend to employ an editor to polish your work – the quotation you receive will be in direct proportion to the time the freelancer estimates it will take to complete the work. Also, the end result will sparkle more brightly as a consequence.
And even if you are yet to put pen to paper, the tricks and tips you will learn in the series will be well worth reading before you begin to write (prevention is better/easier than cure).
Of course, many writers cannot afford an editor, but that doesn't mean their end result will suffer unduly – the trick is to learn to think like an editor; learn the artifices and apply them (invisibly) to your work.
Which is the object of this series. I will format the advice in the same style as one of my old favourite books written for authors who intend to self edit: Self Editing for Fiction Writers by Renni Browne and Dave King. Twenty years on, and the book is still the best all-round guide for new authors, in my opinion.
Introduction.
Firstly, please remember that the guidance given comprises general principles only; there are no rules to writing but it pays to know the general principles before deviating from them as an experienced writer.
Are you ready to edit? This is the most important question.
"Do I feel happy with it?" is the first filter to apply.
In a perfect world one would put the manuscript away for at least a few months and peruse it with fresh eyes. But perhaps that's not viable, maybe the premise will be out of fashion or whatever – things move so much faster with ePub.
Did you rush the ending? I'm asking this because over the years I have encountered a lot of rushed endings. You know who you are – now go back and fill it out properly…
Have you tied up all loose ends? Look, I invested a lot of time at Uncle Ernie's bedside after he dived in front of that bus to save the MC – you could at least tell me what happened to him…
Read the full series on WriteIntoPrint.
~ * ~
If you liked this article, please share. If you have suggestions for further articles, articles you would like to submit, or just general comments, please contact me at paula@publetariat.com